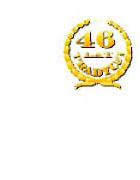 Zakład Produkcji Urządzeń Grzewczych "JANKIEWICZ i SYN" S.C.
is private, family firm manufacturing heating elements since 1954.
Our company operates from 3000 m2 facility in Pruszków,
15 km from Warsaw, capital of Poland, employing over 50 employees
and personel. Our production line is divided into three main categories:
1. standard heating elements used mainly for domestic heating
appliances (Kanthal's machinery is concerned).
2. industrial heating elements made according to special requirements,
3. small house heating appliances (water heaters, towel rails,
1/2" heating elements for radiators).